Hayly Mickles is the Recipient of the 2022 Scholarship Award from the NJWLA .
04/2022
---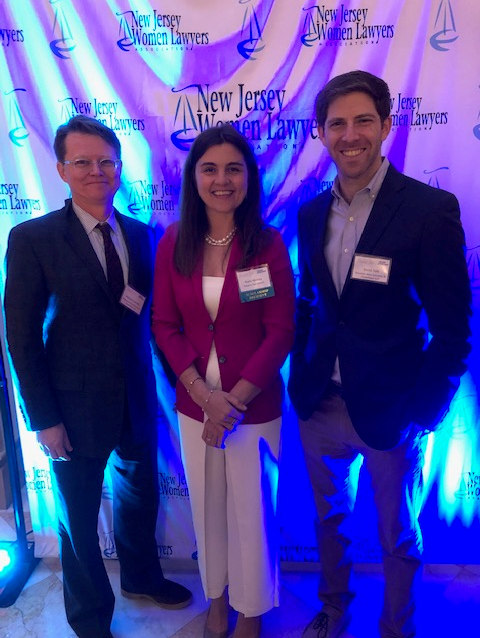 Sherman Atlas Sylvester & Stamelman congratulates it's own Hayly Mickles, Law Clerk, as the recipient of the 2022 Scholarship Award from the New Jersey Women's Lawyer Association. This award is given to three individuals each year, one from each New Jersey law school. Hayly's hard work and dedication, beyond her studies, signifies her validation for this award.
The award was presented at the Gala held at The Grove on Tuesday, March 29, 2022 and Partner, William Connolly and Counsel, David Falk, attended the Gala to show their support.