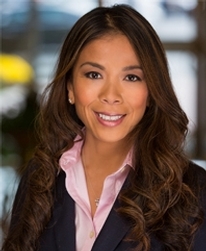 PRACTICES
Corporate Law
Estate Planning and Estate Administration
Intellectual Property and Technology
Taxation
CONTACT INFORMATION

V-Card
Beatrice Kwok is a paralegal in both the Corporate and the Trusts & Estates practices at Sherman Atlas.
On the corporate side, Beatrice provides support in major transactions for our clients, including the purchase of stock or assets, the restructuring and maintenance of corporate entities and the incorporation of new entities. On the trusts & estates side, she assists in the estate administration process by preparing documents for probate, qualifying executor and trustees, obtaining estate asset information and preparing state and federal estate tax returns.

Beatrice has over 17 years of experience in complex corporate transactions, including mergers and acquisitions, stock and asset sales, company formations and corporate maintenance. Prior to joining Sherman Atlas, she worked at Riker Danzig for over 12 years. Previously, she worked at Morrison & Foerster LLP. She started her paralegal career at Witman Stadtmauer, P.A.

Beatrice received her B.A. in psychology at Rutgers University and her M.A. in educational psychology at Kean University. She is also a Certified Child Life Specialist who works on a per diem basis at Children's Specialized Hospital in New Brunswick.